The management of RevolutionPlus, a real property development company, has revealed the reasons behind its partnership with Access Bank Lagos City Marathon.
RevolutionPlus has joined the organisation of the marathon as the Official Real Estate Partner in a deal worth N500 million.
Speaking at a media briefing at its headquarters in Lagos Tuesday, the Managing Director of the company, Mr. Bamidele Onalaja said the need to identify with the society where they operate through Corporate Social Responsibility (CRS) motivated the relationship which RevolutionPlus entered with the management of the Access Bank Lagos City Marathon.
"We also discovered that the event has gained international recognition which RevolutionPlus wants to leverage on. The image of the marathon is increasing every year and we believe that our company can ride on this image of the championship.
"One thing you can't take away from the Access Bank Lagos City Marathon was that on the day of the event, Lagos was always practically shutdown. The awareness is huge and everybody knows that a marathon is happening in town. So identifying with such a brand will definitely add values to what we are doing as a property development company, " Onalaja said.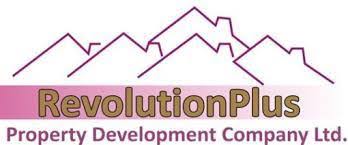 Executive Director of the company, Mrs Tolulope Onalaja said every year since the first edition, the Access Bank Lagos City Marathon has always surpassed expectations with unprecedented attendance and followership.
" So at RevolutionPlus, we want to associate with a unique project like the Access Bank Lagos City Marathon because we are the number one in Nigeria and we are gradually taking over the business at the world stage.
"We are doing a great business of property development at home in Nigeria, we also want to encourage Nigerians in diaspora to invest their money in property through RevolutionPlus, " Mrs Onalaja said.
Bukola Olopade, Project Consultant of Access Bank Lagos City Marathon disclosed that the coming of a property development company was a huge plus, adding that every major marathon race across the world has one property development company as a partner.
"Since July 2105 when began plans for the Lagos City Marathon, we dreamt of having on board a property development company as a partner. I'm so happy that the dream has come to past. This is a partnership that will be beneficial to us, the company and Lagos State as a whole, " said the former Commissioner for Sports in Ogun State.
General Manager of Access Bank Lagos City Marathon, Yusuf Alli said the competition is getting bigger every year. He assured that the next edition, which will be the fourth one, will be more glamorous.
 Culled from – http://pmexpressng.com/partnered-access-bank-lagos-city-marathon-revolutionplus/